St. Louis Divi­sion
devel­ops cre­ative projects to illu­mi­nate, inter­ro­gate, and chal­lenge hid­den social and envi­ron­men­tal geo­gra­phies in the St. Louis region and beyond.
Who We Are
Projects
Superfun! measures, documents, & promotes the substantial everyday fun facilitated by the widespread production of toxic industrial products, & by the disposal and remediation of ultra-toxic chemical and nuclear wastes.

Visit our website — for an explanation of the How-Fun Ranking System, & to explore the info-packed Fun Stories for Superfun! sites in the St. Louis region.

We created Superfun! with the generous support of the Divided City, an urban humanities initiative at Washington University-St. Louis.

2023

If You Need To Use the Art

If You Need To Use the Art

If You Need To Use the Art is a tour of the Pulitzer Arts Foundation museum in St. Louis—which ignores the art in the galleries, and instead visits 5 artworks "in the Pultzer's permanent collection" that are either rarely shown or simply overlooked: Air Filter in the mechanical room, TOILET in one of the restrooms, W-9 in the Director's office, We're On Our Break in the kitchen break room, and City I: Redevelopment, which you can best see by standing on the outdoor mezzanine and looking out at midtown St. Louis.

Air, Water, Money, Labor, Governance: 5 artworks, for 5 key urban networks. How do these invisible and often inequitable environmental, political, and socioeconomic networks in St. Louis animate the museum—and the museum-going experience—and how can we use this beloved art museum to think about how, exactly, the City works?

Pulitzer Arts Foundation, June 2023

We created If You Need to Use the Art at the invitation of the Pulitzer Arts Foundation, which provided generous funding and many other forms of support.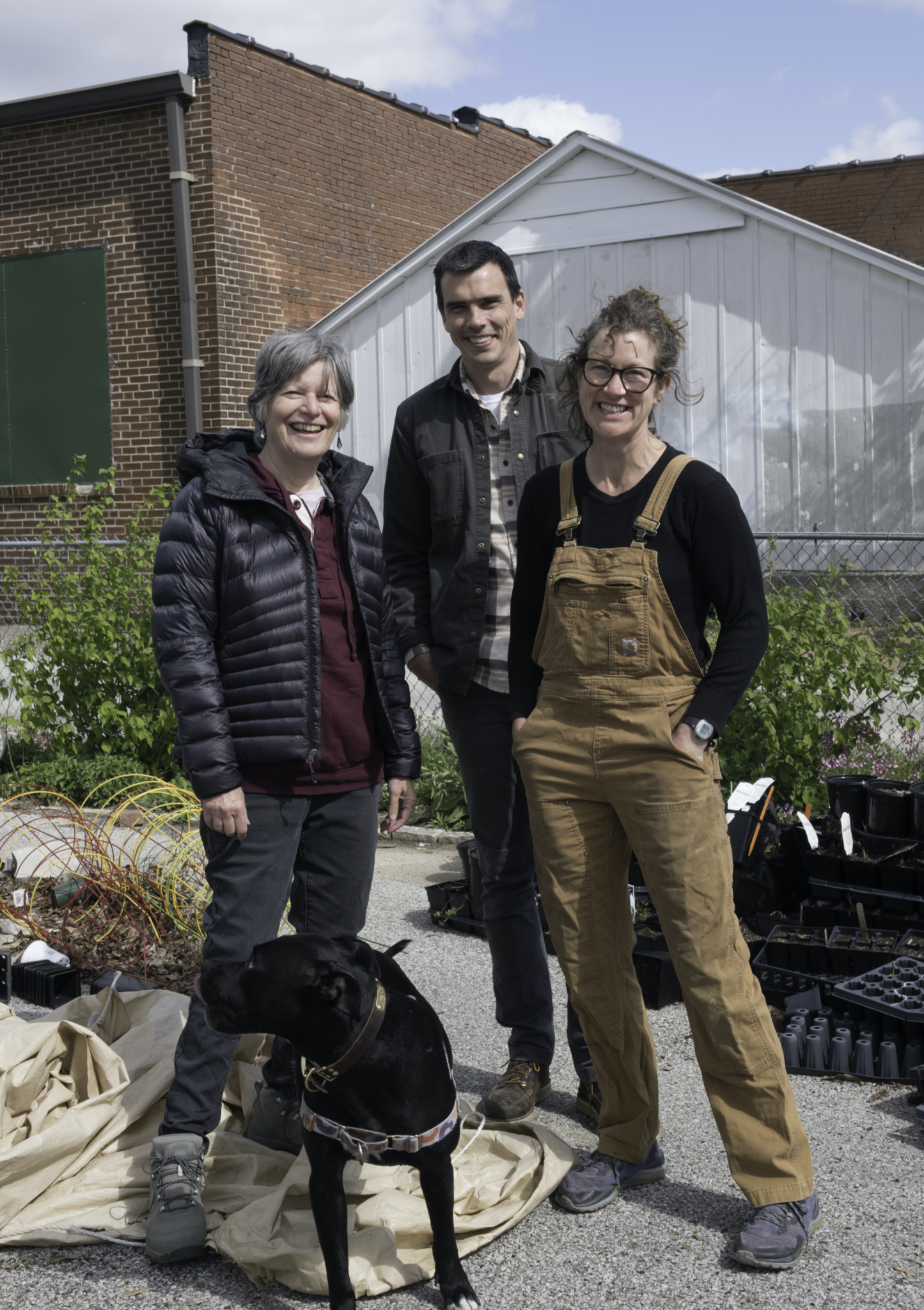 Who We Are
Allana Ross is a full-time gardener and part-time artist living in St. Louis (more and more).
Aaron Owens is a geographer, artist, and civil servant currently living in St. Louis (more).
Jenny Price is a public writer and artist who grew up in St. Louis and has returned (more).
Fruit is a very good boy who lives in St. Louis.